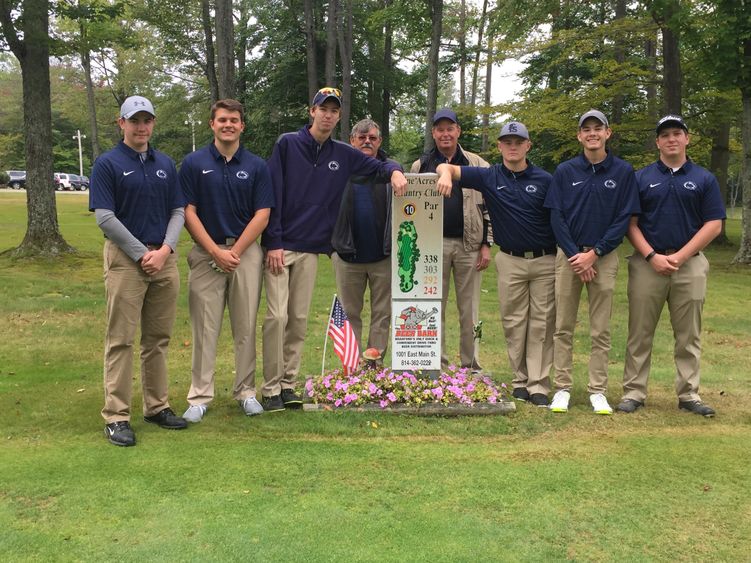 LEMONT FURNACE, Pa. — Penn State Fayette, The Eberly Campus' golf team finished third at the first PSUAC (Pennsylvania State University Athletic Conference) match of the season, held at the Blue Course at University Park on Thursday, Sept. 7.
Penn State DuBois was victorious with a score of 318. Penn State Leigh Valley took second with a score of 336, with Fayette close behind at 337.
Fayette freshmen Noah House and Charlie Fetzner tied for 11th place with a score of 82. Returning student Haley Brothers narrowly missed the women's first-place medal by one stroke.
The team, coached by Dave Gumbert (head) and Al Crawford (assistant), expects a strong follow up to its inaugural season with the addition of five promising freshmen, including House, Fetzner, Jacob Wallace, Gage Clark and Jacob DeBerry.
The next PSUAC match, hosted by Penn State DuBois, is set for Sept. 13. For more information, visit goroaringlions.com.