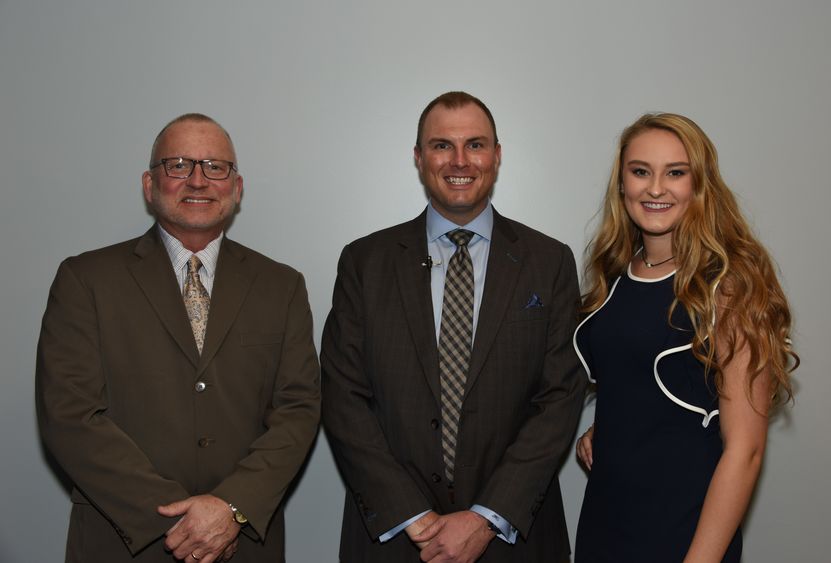 LEMONT FURNACE, Pa. — Johnathan Garlow, president and CEO of Ford Business Machines, spoke at Penn State Fayette, The Eberly Campus in the latest installment of the Fayette Speaker Series on Oct. 16 in the Student Center.
In 2010, Garlow joined forces with his father, the founder of Ford Business Machines. He has since evolved the company's technology solutions and contributed to the expansion of Ford Business Machines throughout western Pennsylvania and northern West Virginia. He is a board member of the Copier Dealers Association, and he holds a bachelor of science degree in architectural engineering from Penn State.
Garlow is an Eagle Scout and a member of the Westmoreland Fayette Council of the Boy Scouts of America, Rotary Club, YMCA Board, Fay-Penn Economic Development Council, Challenge Program Board, and Redevelopment Authority of Fayette County. In 2015, he received the Herman Buck Award for volunteerism and services rendered outside of the profession.
Freshman pre-medicine student Hayley White moderated a discussion following the talk. "I am so thankful that I got the opportunity to interview Mr. Garlow," she said. "I have a lot of respect for the way he runs his business and handles himself professionally. I learned a few tips from him that will help me in the future to overcome adversities."
White serves as the sponsorship captain for the THON team and sits on the government affairs committee for the Student Government Association. She is a graduate of Allegany High School in Cumberland, Maryland.
The Fayette Speaker Series will resume in the spring semester. The series is free and open to the public.