Veterans may call to speak with a current Penn State Fayette student-veteran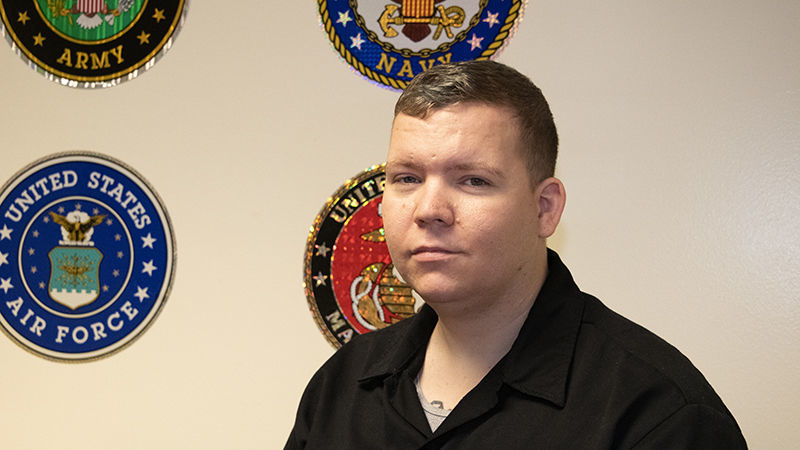 LEMONT FURNACE, Pa. — Penn State Fayette, The Eberly Campus has introduced a new phone-based resource for area veterans.
The Veteran Education, Housing, and Resource Line will be remotely staffed by current Penn State Fayette student-veterans, who will be available to answer questions, discuss their education experiences, and connect veterans to appropriate campus and community resources.
Veterans are entitled to a variety of education benefits under the GI Bill and other programs, including the Post-9/11 GI Bill, The Montgomery GI Bill for Active Duty and Veterans (MGIB-AD), Montgomery GI Bill for Selected Reserves (MGIB-SR), the Fry Scholarship, the Spouse and Dependents Education Assistance (DEA), and the Vocational Rehabilitation and Employment (VR&E) program.
"Our student-veterans can tell you firsthand about what it's like to take classes at Penn State Fayette and introduce you to the programs and services we offer to ensure your academic and personal success," said Dean Julian, director of enrollment. "They will share with you their own experiences in getting started and help you to take full advantage of your military education and housing benefits."
"The Penn State Fayette community was a tremendous help during my transition from active duty back into civilian life," said student-veteran Jay Willard, who will serve on the phone staff. "Fayette is like a family — when obstacles arose, they were there to support me through them and help me get back on track when the time came. As a veteran with a family, the faculty and staff are always understanding and accommodating to issues that may arise."
Willard, a veteran of the U.S. Marine Corps and first-generation college student, is pursuing a bachelor of science degree in electro-mechanical engineering technology. Read more about Willard's journey from the field to the classroom.
The Veteran Education, Housing, and Resource Line at 724-430-4139 is available:
Mondays: 9 a.m. to 7 p.m.
Tuesdays: 9 a.m. to 7 p.m.
Wednesdays: 9 a.m. to 8 p.m.
Thursdays: 10 a.m. to 7 p.m.
Fridays: 9 a.m. to 7 p.m.